Leslie Kaminoff
Sep 19, 2020
-
Sep 20, 2020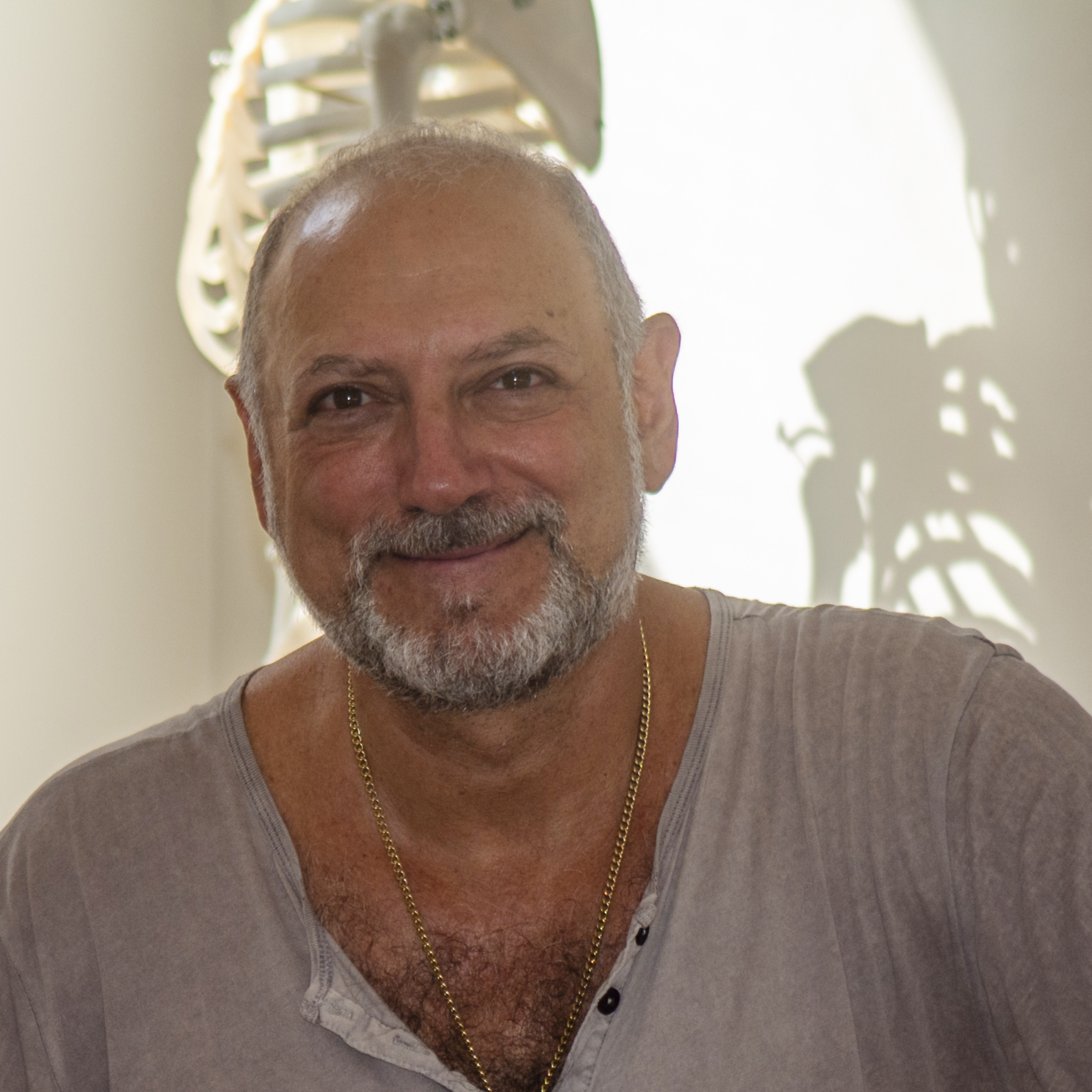 Leslie Kaminoff - In-Studio Training & Virtual Training Option
Cost: Early Bird Special $299 through August 1st; Regular Price $349
In-Studio Training - Sold Out
On-Line Training Option - Register here
Date/Times:
Saturday September 19th 2020, 9:30-12:30pm; 2-5:00pm
Sunday September 20th 2020, 9:30am-12:30pm; 2:00-5:00pm
Cost: $299 early bird special through August 15th; $345 Regular Price

Saturday, September 19th, 2020
9:30-12:30pm
An Introduction to Breath-Centered Yoga and Demystifying the Bandhas
In this highly interactive, experiential session, Leslie will introduce the distincitive breath-centered teachings of Krishnamacharya and Desikachar from a historical, scholarly and anatomical perspective while leading participants into progressively deeper understanding of the vital forces at work in the human breathing mechanism during yoga practice. Details of breath sequencing, coordination with movement and spinal action are some of the elements that comrpise the topic of bandha. Far from being a mystical practice, the good news is the moment we were immediately, implicityly learning banhas whe we first learned to coordinate breath and body movement. From this perspective, deepening our yoga consists of nothing more than uncovering our innate ability to find support and spaciousness through a breath-centered practice.

2:00-5:00pm
Re-imagining Alignment: Part 1
The first part of Leslie's Re-imagining Alignment begins with an historical and anatomical perspective on the subject and functional definition of alignment followed by an exploration of the uniqueness of human structure. Starting with clear, simple principles that govern musculoskeletal function, Leslie will help you put your asana on a solid foundation literally from the ground up (and from your head down).
Topics include:
a historical context for alignment in asana
Anatomical definition and principles of alignment
The relationship of bandha to support and movement
Sunday, September 20th, 2020
9:30-12:30pm
The Warrior Series - A Hands-Free Vinyasa Practice
If you like a strong, flowing, breath-centered yoga practice, but have done more than a few too many down dogs, updogs and chaturangas, then this is the class for you. This practice -heavy workshop will lead you through a specially designed vinyasa that strongly works legs and moves the spine in all possible directions; all without putting any body weight on your hands. the use of breath cueing to achieve alignment and afety objectives will be covered through exploring individual adaptation and modification for individual therapeutic objectives.
2:00-5:00pm
Re-imagining Alignment: Part 2
Part 2 of Leslie's Re-imagining Alignment relies on students to bring questions about their own asana practice and teaching language. Leslie will promote an experimental, experiential atmosphere of inquiry regarding the teaching of alignment, safety and effective cueing of asana
Why Instructions like "tuck your tail, lengthen your spine, square your hips" maybe doing more harm than good, and what kind of language to use instead
Breath-centered, anatomically-based cueing
The use of Gazing (drishti) and imagery to foster increased neuromuscular integration