Slow Flow and Restore
Facilitator: Karen Nally
A practice of slow and fluid poses connected by breath to cultivate sustainable power from the inside out, followed by restorative postures to create softness and ease. A balance of challenge and rest and a special way to unwind.
Myofascial Release and Restore
Facilitator: Jenna Meek
This special class is a combination of Myofascial Release and Restorative Yoga and is recommended for anyone looking to stretch, relax and release mental and muscular tension.  Suitable for all levels, this "active recovery day" class is the perfect complement to training of any kind.
You can also use this class to feel relaxed and refreshed after a long week, or to restore balance and harmony within your body and mind. 
No previous Myofascial Release experience needed. Please bring two myofascial release balls or some type of tennis and/or lacrosse balls.
Space is limited and pre-registration is required.
Restorative & Meditation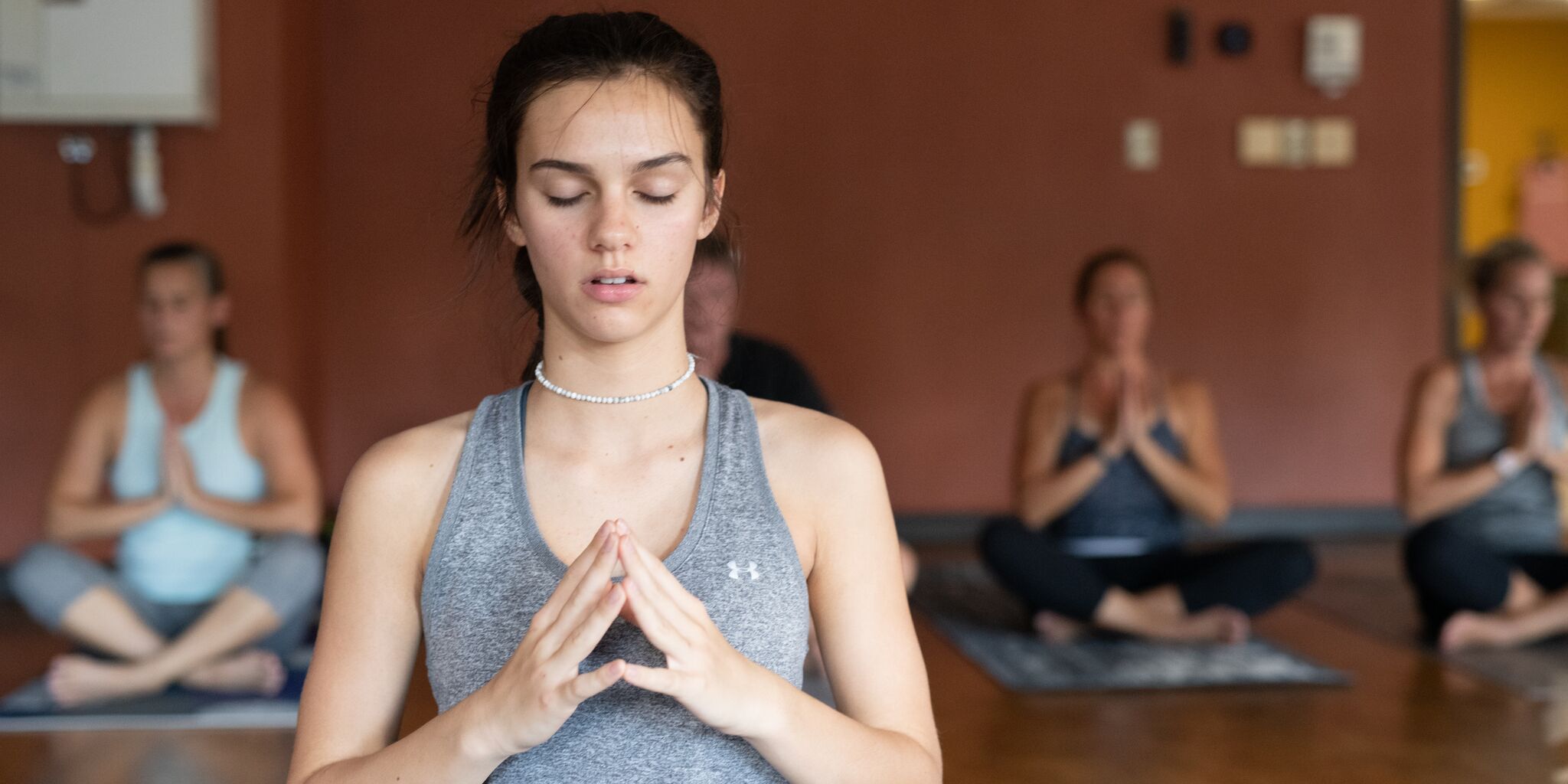 Facilitator: Jessica Ramsey
Step into the world of quiet in both the body and mind. The class will move the body through restorative postures creating moments of quiet in the mind.  Meditation will be interwoven throughout the class to create a sense of ease and balance.   All levels welcome. 
Candlelight and Restore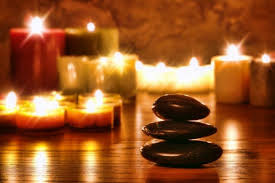 Facilitator: Elaine Stroia
Quiet, stillness, relaxation and calm is a great gift to give to yourself. YinRestorative special class which will target the hip area of the body.  The combination of YinRestorative is the best of both worlds.  The class will begin with Yin Postures leading into the deep relaxation of the Restorative Yoga world. 
Space is limited. Pre-registration is required. 
Community Immersion & Retreat - Nemacolin Woodlands Resort and Spa
Jan 20, 2023
-
Jan 22, 2023
NEMACOLIN WOODLANDS RESORT AND SPA
Sold Out! Email annette@simplypoweryoga.com for waitlist.
JANUARY 20th-22nd, 2023
Enjoy the holiday weekend at Nemacolin Woodlands. Get ready to immerse yourself in 2 days of pure joy by escaping to the beautiful mountains. Situated on 2,000 acres, Nemacolin Woodlands Resort, is located in the Laurel Highlands of Southwestern Pennsylvania. Spend your mornings doing yoga, afternoons at the spa, relaxing at the PEAK (an outdoor heated pool and hot tub), hiking the beautiful mountains, skiing, attending professional education courses and your evenings relaxing at the fire or sipping champagne.
This gathering is open to everyone. On a personal level, discover the space of restoration and quiet to step forward into the new year. For those attending who are 200 RYT Certified Teachers use this weekend to combine both work and relaxation. Professional Continuing Education Courses will be offered throughout the weekend to give you an opportunity to uplevel and update your teaching.
Special rates begin Thursday evening through Tuesday so you can come early or stay longer with friends and family to spend time reconnecting.
Time: Retreat begins Friday evening January 20th and ends Sunday January 22nd by 11:00am. Friday evening start with an optional yoga practice from 5:00-6:00pm followed by a welcome reception with small bites and cocktails.
Dates: January 20-22, 2023. Meals will be included starting Friday evening ending with Dinner Saturday evening.
Package Options: All Inclusive Price Friday and Saturday (meals, lodging, taxes and yoga). Each package is price for individual. Each person staying in the room has to pay the package price. Please note, there are 2 queen beds or 1 King bed. Roll away beds are available at $10/night.
Chateau: Sold Out
Package A Double Occupancy: $800
Package B Triple Occupancy: $700
Package C Quad Occupancy: $650
All Inclusive Packages Include:
Yoga

The retreat will be inquiry, practicing and meditation. Each morning you will wake up with meditation following a yoga practice. During the morning practice you will uncover and discover things about yourself. Evening practices will be a combination of flow, restorative and meditation.
4 Yoga classes: Friday (Optional) 5:00-6:00pm, Saturday 9:00-12:00am & 5:00-6:15pm; Sunday 9-10:30am

Continuing Education Courses for 200 RYT Certified Teachers: 10 CEUs
Accommodation in the Chateau
Deluxe continental breakfast in meeting room
Small Bite and Cocktail Welcome Reception Friday, 6:00-7:00pm
Private catered two-course lunch
Catered three-course dinner
Gratuity/service fee included on all food and beverage inclusions (Chef's selected private catered menus apply to all pacakge food and beverage)
Resort Fee and taxes included in package options
Booking Your Package
Email annette@simplypoweryoga.com to register and pay. Once you have paid in full you will receive a confirmation number from Annette Richey.
Roommates
Email annette@SimplyPowerYoga.com with the names of the people staying in your room.
Special Dietary Needs
Please indicate by email to annette@simplypoweryoga.com if you have special dietary needs, including gluten free, vegetarian or vegan.
Participants arriving Thursday January 19th:
Please email annette@simplypoweryoga.com for directions on booking room. Checkin is 4:00pm.
Special Notes:
Cancellation Fee & Refund Policy:
No refunds will be issued.
Dates for the retreat can not be changed. If you chose to leave prior to Sunday, there is no discount on the package. The dates included for the package are Friday & Saturday. The room type you book for the retreat can not be changed by Nemacolin once you check in.