Lori Beasley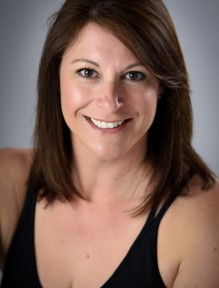 Define Simply Power Yoga 
Authentically challenges and mindfully connects breath to movement to influence and ignite true transformation. 
Favorite Yoga Pose 
"My favorite pose is Humbled Warrior. It is a feeling of complete surrender while standing firm and open honoring strength, freedom and humility."
Definite Simply Power Barre 
"The place where there is freedom in movement and grace in strength."
"It is no secret that I have an aversion to most forms of traditional "feel the burn", "pound it out" exercise. I have tried most and found myself unfulfilled, miserable or hurt. With a lifetime love of dance, it was apparent that something was missing in all the traditional workouts I was forcing myself to do. So I tried pilates, power vinyasa yoga and barre discovering that each was invigorating, brought me joy and that "good hurt" feeling. I was experiencing the love of dance in a new way. 
I am thrilled to have the opportunity to share the love of dance through teaching barre especially at SPY- a place where you are personally challenged, discovery is welcomed, and transformation simply happens.  
I live in Loveland with my husband, two teenagers and two dogs- a house full of music loving, non dancers who think I am crazy when the music comes on and I dance like no one is watching."