Lisa Sloan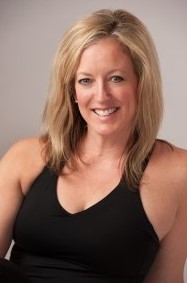 200 RYT
Define Simply Power Yoga
"Simply Power Yoga is not about ones physical strength but about empowering you to be the best "YOU" that you can be!"
Favorite Yoga Pose
"Tree Pose is my favorite yoga pose. Tree Pose is so beautiful and leaves everyone in Greatness!"
Fitness and exercise have always been a part of Lisa's life. Playing various sports both recreational and select since second grade Lisa was always up for trying something new and challenging. Four years ago Todd her husband listened to Girl Scout moms talk about hot yoga with Heidi Fricke owner of SPY. He was the one who actually thought she would like trying a class. He listened to the moms and told Lisa "you would like this type of workout, you should go to one of Heidi's hot yoga classes".
It was that first class that made a huge impact. Lisa remembers it wasn't easy. Falling and feeling silly during the practice and being brought to tears during the end, she worried what people would think if they could see her crying. The tears were good tears, not sad and little did she know this would be a life-changing experience. Continuing to find herself and her practice, Lisa knows that without yoga she would never have finished her hardest triathlon, Chicago 2011. As she crossed the finish line, she realized there was no way she could miss SPY's first teacher training program starting that same month. Lisa completed her 200 RYT hours in March 2012 and knows this is only the beginning of something BIG!
Believe her when she says "yoga will rock your world and open you up to something new and unexpected!"