Linda Furlong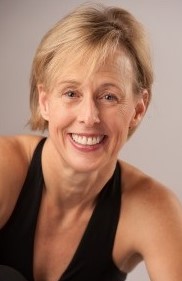 200 RYT
Define Simply Power Yoga
"SPY is where we come to authentically impact mind, body, spirit, and world."
Favorite Yoga Pose
"My favorite pose is flip dog to full wheel. So much freedom to be found there! Then go to Fallen Triangle and it's even better."
"After my first yoga class, I knew I had found the perfect opportunity to challenge myself and grow physically, mentally, and spiritually. For the first few months, when prompted to set my intention for the class, the only thing I could think of was "survive". The class was so physically challenging for me, that when I made it through from start to finish I would think, "If I can get through this, I can get through anything." And guess what? I was right. More than I ever thought possible, yoga has made me stronger physically, mentally, and emotionally.
To further challenge myself, I entered the Teacher Training program in the Fall of 2012. While hot yoga is near and dear to my heart, I've also discovered the beauty and benefits of yin and restorative yoga. I love the stillness and surrender that come from those practices. I've continued my yoga training with immersion workshops in restorative yoga. In the summer of 2017 I completed a 50 hour yin teacher training in Vancouver with Bernie Clark. I am also a Reiki Level II Practitioner.
I love the community and friends that have become a part of my life thanks to my yoga practice. Now, when prompted to set my intention, I think, "Thrive." And I know that whatever life throws at me, I can handle. I welcome you to my class with the hope that you find the same things I have… inspiration, motivation, and a place to thrive."
Linda lives in Loveland with her husband and 2 sons, 2 dogs, and a cat. She teaches 4th grade language arts when she's not teaching yoga.