Kristin Scherman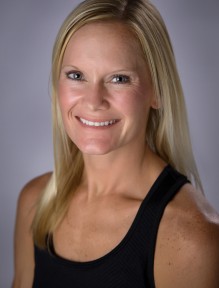 200 RYT
Definition of Simply Power Yoga
"To me simply power has meant a place of reinvention, self discovery, personal freedom and physical challenge. When I walk in the door I feel relief in the authenticity of the teachers and patrons at SPY, and the ability to connect with people on a deeper level with all the distractions of life removed. I was forced to get uncomfortable with myself in order to find the calmness and power inside during my journey into my practice, and this has been life-changing and incredibly empowering. I have been able to translate a lot of the coping techniques I have learned in practicing at SPY into the betterment of my relationships, career and personal growth. For this, I am thankful that I found SPY."
Favorite Yoga Pose
"My favorite yoga pose is half moon. I used to hate this pose, as I suffer from hip & IT stress due to being a distance runner. Getting my leg up in the air and then holding it, let alone any level of alignment or expression in the pose was just impossible. My ability to work through the pose and fight for progress, alignment and creativity in it has been a parallel to my yoga journey. Now, as I come into half moon, stack my hips and my shoulders, set my gaze, open my heart and then express myself, it feels like power and release, all at the same time. I love that feeling! I look forward to that JIP sequence every time I practice."
"I was a yoga na-sayer for a long time. I am a self-confessed cardio junkie and never in a million years did I think I could get the same rush, release and challenge from yoga that I got while pounding out 20 milers. Boy, was I wrong! Yoga has been a physical challenge that not only rivals distance training, but can be a substitute for the adrenaline rush. Yoga has also completely eliminated my IT band and hip pain, making running easier and more fun again. Although the physical challenge is amazing, I think I changed the most as a person when I went through teacher training and the the process of self-discovery and reinvention. Emotionally, yoga has saved my life. I have learned so many amazing techniques that are great coping strategies when life throws me the inevitable curveballs that it does, when my job gets stressful or when I'm feeling lost. Coming to my mat has grounded me, calmed me and centered me. I am forever grateful for the teacher training experience not for making me a teacher, but for changing my entire life. As a teacher, I hope to radiate this passion for yoga and for the studio so that others might benefit from the same tools Heidi and this staff have given me."
Kristin is a high school science teacher, cross country and track coach and a marathon runner. She found yoga after a long-suffering IT-hip injury while marathon training. She lives in Loveland with her husband and two children.