Kristen Allen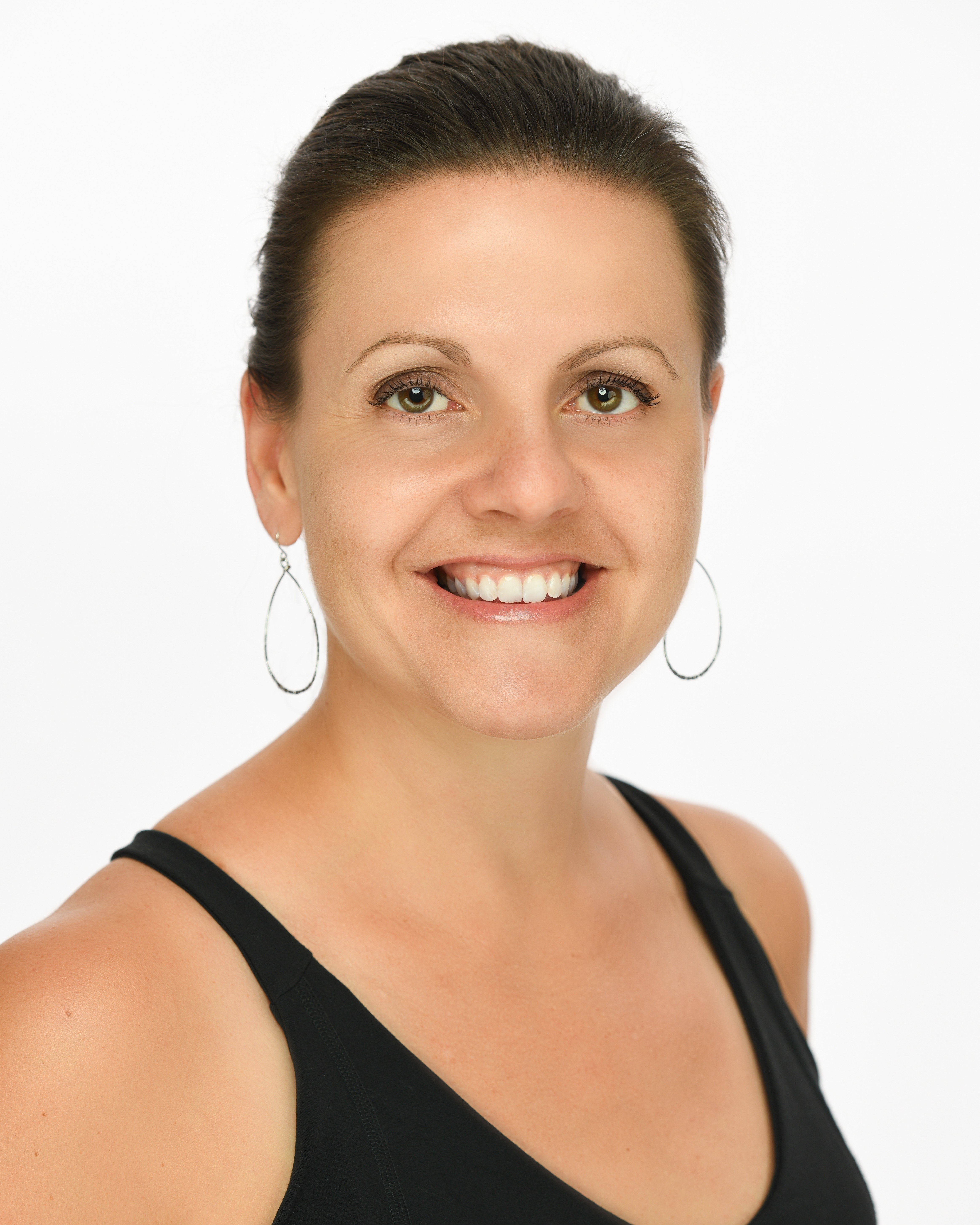 Training
RYT 200
Favorite Pose
My favorite pose is Warrior 2. This pose gives me access to feelings of grounding, strength, openness, and grace. Grounding as I press through all four corners of both feet, strength as I lunge with my legs, openness as I reach through the fingers on both my hands, arms spread wide, and grace as I soften my shoulders to release any tension that might be hiding there. This pose reminds me of the power within. I also love that this pose is one that is accessible to virtually every student who walks into the studio – you don't have to be an expert to find your Warrior 2 and connect with your own power.
Biography
My yoga journey began when I was a teenager and my Mom encouraged me to practice yoga with her in our living room. The videos she had were slow and boring, and I decided that yoga was not for me. It took over 20 years, and many more experiments, before I found the type of yoga that resonated with my body. Power Yoga combined all the benefits of yoga – mindfulness, stretching, balance – with a challenging and energetic flow that left me feeling like I had done a demanding work out. Practicing in a hot room made it even more challenging but added a new level of cleansing and detoxifying. I am still amazed by how I feel when I leave class – I feel like I just did an intense workout, and yet I also feel a profound sense of peace, as if I had just meditated or slept. As a working mother who is always short on time, I love that I can achieve both things in one hour-long class! In June 2020, I went to teacher training because I wanted to learn more about yoga and how to maintain that peaceful feeling throughout my day, instead of just after a class. I also wanted to support the amazing yoga community that is taking shape at SPY-Altoona. Hot Power Yoga has been a life-changing gift in my life, and I am passionate about helping others discover this gift.
I live in Hollidaysburg with my husband Lance of 14 years, and our 3 children, Troy, Sydney, and Avery. We also share our home with 3 adorable kitties. I work in Sales and Marketing for a local manufacturing company. I love to hike and read, and when we retire (one day), I hope to teach yoga while Lance golfs every morning.