Juli Heemer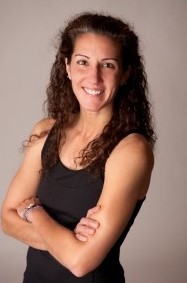 STUDIO MANAGER
Co-Facilitator of Teacher Training Program & Teacher Development
500ERYT, YACEP, Trauma Sensitive Yoga Certified, Reiki I Practitioner
Define Simply Power Yoga
"To me the definition of Simply Power Yoga is a community encouraging students to challenge their bodies and their minds to discover new possibilities and capabilities in their lives."
Favorite Yoga Pose
"My favorite pose is Triangle because I love the intense lengthening of my entire side body from hips to fingertips. Triangle leaves me feeling open and strong."
"I started going to different types of yoga classes in 2003, as a way to supplement my running workouts. In 2009, I stopped running due to injuries and turned to yoga as my main source of exercise. I was drawn to the physical practice of yoga with the intention of gaining strength. And strength I have gained, not just physically, but emotionally and spiritually as well. The mind, body connection was a new concept to me, but one I find intriguing. Going through Simply Power Yoga's Teacher Training program is giving me new insights about myself, my practice and the mind, body connection.
Being a part of Simply Power Yoga as the Coordinator of Studio Operations gives me the opportunity to interact daily with the SPY Students and Staff."