Jenna Meek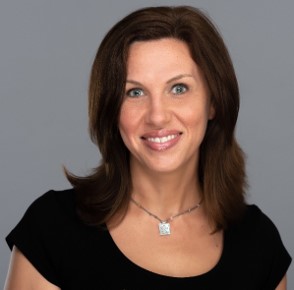 200 RYT, 300 RYT, Thai Yoga BodyWork Practicioner
Define SPY "Simply Power Yoga is all about building positive community - creating safe spaces to support honest self-inquiry and growth, both in and outside of the studio walls."
Favorite Posture "My favorite pose is half moon. It requires full body engagement, and ironically, it's the pose I struggle with the most. It's like the best friend, who always tells you the truth. On the good days, it feels like an energetic high-five. On the days when I can barely lift my leg, it's the kind and gentle teacher, prompting me towards self-inquiry and focusing my attention on where I can grow in my practice."
Bio "Yoga has transformed everything about my life. Prior to discovering yoga, I lived in my head - constantly reviewing my to-d0 lists, worrying about the future or the past (and regularly bumping into things). Yoga gave me insight into how it feels to be at ease in the present moment, and the tools to access an inner strength I didn't know was possible. This awareness has shaped my style as a yoga instructor.
I'm attracted to the slower forms of yoga that emphasize the therapeutic aspects of the practice. Prio to becoming a yoga instructor, I worked in the fields of education and psyhology for more than a decade. It was my interest in trauma-sensitive yoga and community outreach that originally attracted me to SPY's 300-hour teacher training. I was blown away by the level of community engagement. It's an honor to contribute to such a positive mission."
Facilitator Qualifications:
Jenna is an RYT-500, certified kid's yoga and mindfulness instructor, and Thai Yoga Bodywork practitioner. She has a degree in psychology and completed three years of graduate-level coursework in research and statistics, cognitive neuroscience, and community-based education prior to leaving her doctoral program to pursue a career in corporate training and development. Jenna holds professional certifications in Master of Instructional Design and Advanced e-Learning from the Association for Talent Development, and has developed training and intervention programs for healthcare, mental health and non-profit organizations, academic institutions, and Fortune-500 companies, including a graduate-level course on nervous system disorders currently taught in the Department of Psychology at the University of Cincinnati. She believes that stress is our top public health issue and loves finding connections between the ancient yoga practices and current scientific research on stress-management. Jenna spent two months studying in India, before returning to the states to develop a 24-week science-based curriculum in yoga and mindfulness for kids that she currently teaches at Cincinnati Public Schools. She is drawn to the more therapeutic styles of yoga. Her interests include the effects of yin and restorative practices on the nervous system, fascia and the extracellular matrix, and Traditional Chinese Medicine. She completed a 60-hour program in trauma-sensitive yoga at Simply Power Yoga, Bernie Clark's 50-hour yin yoga teacher training, and is a Kripalu-certified yin yoga instructor. She currently teaches yin and slow flow classes at Simply Power Yoga.