Dennis Fox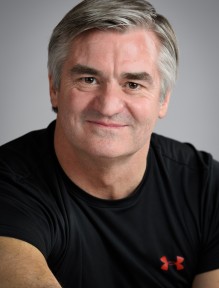 500 RYT
Trauma Sensitive Yoga Certified, Reiki III Practitioner
Definition of Simply Power Yoga
"For me, Simply Power Yoga means family and personal growth. The family of students and teachers at SPY is incredibly supportive, encouraging, and caring; SPY is a second home for me because of the people, both on and off the mat. Regarding personal growth, the programs at SPY allow me to explore and discover the possibilities within me, physically, mentally, and spiritually; and how I can apply these self-discoveries to my relationships and community."
Favorite Yoga Pose
"My favorite pose is Warrior II for how it grounds me in the present moment. When I exhale into Warrior II, I feel an immovable grounding to the Earth, a foundation that cannot be rocked or shifted; and with one arm pointing to the past, and one arm pointed to the future, my core is grounded in the present."
Dennis is a former US Army Airborne Ranger qualified attack helicopter pilot and multi-sport athlete who was side-lined with an injury during a half marathon, and turned to yoga for rehabilitation.
"I was hooked after experiencing my first yoga class at SPY…what an amazing physical and mental challenge I had discovered! I also found the openness and encouragement of students and teachers alike to be very welcoming." As his practice continued, Dennis soon began to realize the mind-body-spirit connection, and began taking what he was learning on his mat, and applying these lessons and discoveries to everyday life off his mat. "At my wife's suggestion, I applied to the teacher training program and soon embarked on a journey that is life-long. What started as rehabilitation for my hip quickly became rehabilitation for my life! Teacher training was one of the most rewarding experiences of my life, and as I continue to grow as a student of yoga, I hope that I am able to assist others to self-discover their possibility". Dennis lives in Loveland with his wife and three children."