Bridget Henson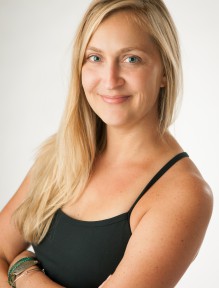 Owner Simply Power Yoga Central
200 & 300 RYT Simply Power Yoga Teacher Training
Trauma Sensitive Yoga Certified, Reiki III Practitioner
Define Simply Power Yoga 
"SPY means to me community.  This amazing group of people that show up day after day, month after month know the benefits of their practice.  They take it to heart that they need to take care of themselves in order to fully take care of others.  I couldn't be more proud and happy to be part of it"
Favorite Yoga Pose 
"My favorite pose is anything grounding and twisting.  So lets just combine the 2 and say its wide legged twist!  I feel the grounded piece is so important to my practice, and incorporating the twist it lights up the entire body." 
"I came across yoga over 8 years ago while traveling up north to visiting friends.  One of the girls was a dancer at university and used hot yoga to help her with her aches and pains, and urged me to join her. I'll be forever in her debt because it was love at first downdog!   I was red faced, sweaty and had no idea what I was doing, but loving every minute of it.  Upon returning home I was eager to find a hot yoga studio by my home and was happy to find one very close by, where I began my journey.  For several years I was at the studio twice a week no matter what my schedule was like; but life has its way of keeping us in check and my practice took a bit of a back seat while I got things back in balance.  I think the most important thing I've taken away from all my years of yoga is knowing my mat is always there patiently waiting for me; during hard times it brings me solace, and in times of joy I find peace and grounding.  
 
Upon my husbands/friends urging I took the leap and signed up for teacher training in the fall of 2013 and there are no words for how amazing this whole adventure of teacher training has been!  I decided to sign up to deepen my practice and have found so much joy in other aspects of the training that I didn't even know I was looking for.  It has been so much fun finding my voice and teaching at SPY I can't help but urge everyone around me now to put themselves out there and say yes to the things that scare them; because sometimes what you're most afraid of is the very thing that will set you free."