YinRestorative (Hips)
Facilitator: Jenna Meek
Quiet, stillness, relaxation and calm is a great gift to give to yourself. Join Jenna Meek for a YinRestorative special class which will target the hip area of the body. The combination of YinRestorative is the best of both worlds. The class will begin with Yin Postures leading into the deep relaxation of the Restorative Yoga world.
Space is limited. Pre-registration is required.
Power Flow Drums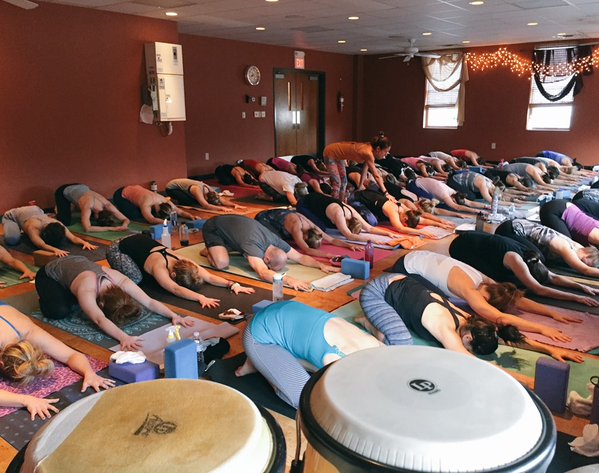 Join John and Heidi for a high energy class to the sounds of drums. Move to the vibrations of the drum and experience a whole new level of practice. 
Space is limited. Pre-Registration is required. 
Myofascial Release (Feet/Legs) and Restore
Facilitator: Heidi Fricke
This special class is a combination of Myofascial Release and Restorative Yoga and is recommended for anyone looking to stretch, relax and release mental and muscular tension.  Suitable for all levels, this "active recovery day" class is the perfect complement to training of any kind.
You can also use this class to feel relaxed and refreshed after a long week, or to restore balance and harmony within your body and mind. 
No previous Myofascial Release experience needed. Please bring two myofascial release balls or some type of tennis and/or lacrosse balls.
Space is limited and pre-registration is required.
Movement to Meditation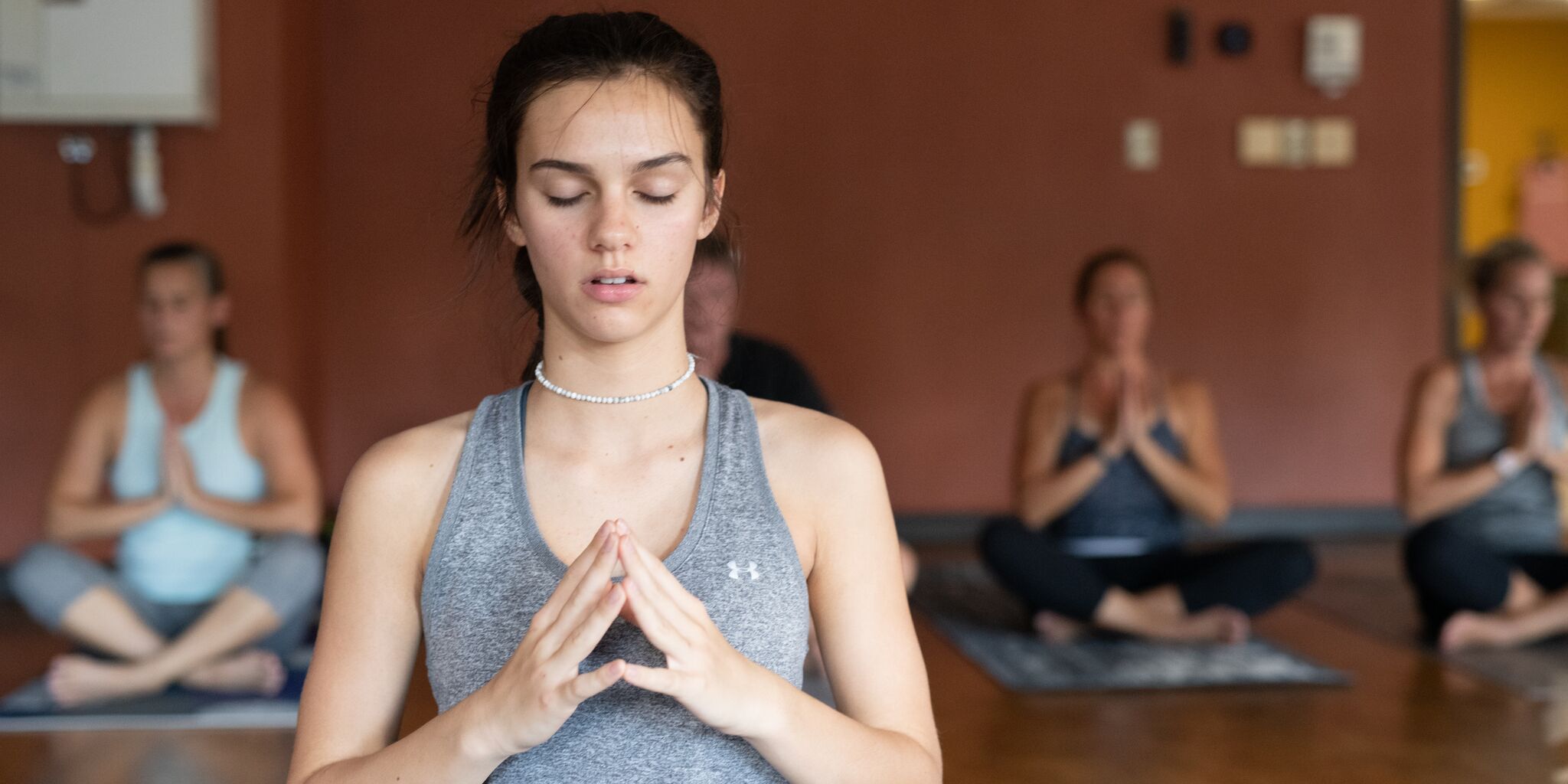 Facilitator: Kelly Ross
The world of movement and meditation creates a sense of balance and ease in the body. The class will begin with slow, easeful movements followed by meditation techniques to create calmness in the both the body and mind.  
Space is limited. Pre-registration is required.  All levels welcome.